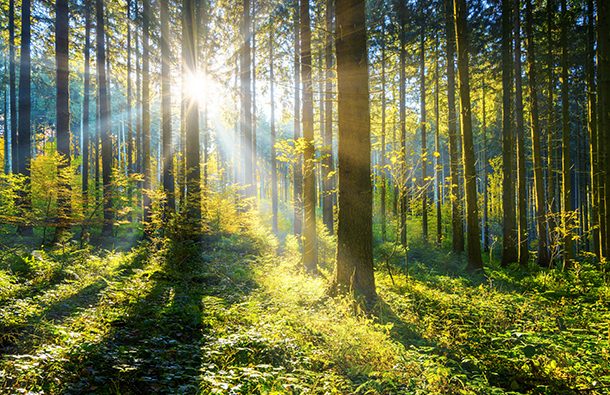 April 22nd is Earth Day! Celebrated around the world each year, Earth Day celebrates the place we all call home. But it's not only about this one day. Earth Day is also about taking action all year long to keep the planet healthy for current and future generations.
That's why we believe every day is Earth Day. Read on for a brief history of Earth Day, and for what's happening in 2019!
Earth Day Origins
Earth Day was established 49 years ago in the United States, when spiraling environmental and energy crises led concerned citizens of all backgrounds to create a day that celebrated the Earth. More importantly, it brought attention to urgent environmental issues and advanced national environmental policies and laws. On April 22, 1970, more than 20 million people participated in Earth Day events.
That Earth Day left a legacy of environmental policies, including the creation of the EPA, the Clean Air Act, Clean Water Act, Endangered Species Act, and a number of other groundbreaking movements.
Today Earth Day is the biggest environmental movement on the planet—in fact, it's the largest civic observance globally, with more than 1 billion people participating in some form of Earth Day event each year.
The Renewable Energy Connection
Earth Day is about a full spectrum of issues, ranging from human health and pollution, energy consumption, deforestation, climate change, and more.
Where does renewable energy fit in? Renewable energy got much of its start from the U.S. energy crisis of the 1970's. In 1973, a congressman called for energy sources "like the windmill or the old waterwheel that consume nothing and pollute nothing." Since then, solar and wind energy are fast becoming the answers to America's sustainable energy needs.
Solar and wind energy were virtually nonexistent in the United States on the first Earth Day. Pollution was rampant, and very little thought was being given to environmental sustainability. But by the 1970's, even big oil companies were beginning to invest in renewable energy, including solar. On the policy front, bills being passed through Congress called out solar energy as a possible solution to the energy crisis. And, NASA oversaw a project to push wind energy in the United States. Innovations in solar also began to create economically viable solar panels.
More recently, the growth of the wind and solar energy industries has been exponential. With that industry growth comes a growing workforce to support it. In 2018, clean energy jobs, which includes renewable energy such as wind and solar, employed more than three million Americans. That's three times the number of Americans who are employed by the fossil fuel industry.
Earth Day 2019
So, what's this year's Earth Day theme? The Earth Day Network—the organizing body that partners with organizations in 192 countries around the globe—has declared this Earth Day's focus to be "Protect Our Species."
The theme "Protect Our Species" is to call attention to the "rapid reduction of plant and wildlife populations that are directly linked to causes driven by human activity: climate change, deforestation, habitat loss," and other factors. Learn more about how to get involved by checking out their campaign website.
Want to do something now, and every day, to celebrate and support the Earth all year long? Our customers make a difference because they've switched to clean energy for their home's electricity.
Learn how you can switch your home or business to 100% pollution-free clean energy today!