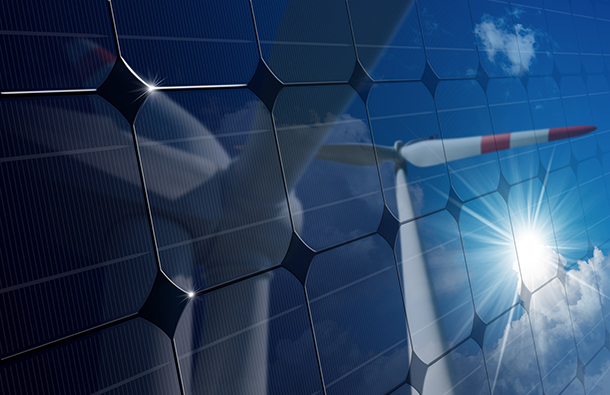 From Rooftops to Algae Pools: Orlando's Vision for Carbon-Free Energy
Orlando, a city mostly known for being a leading tourist destination, is now vying for another title—to be a pioneer in renewable energy. Orlando officials predict that solar power will make up at least 8 percent of the electricity generation from the city-owned utility, which provides power to the metropolitan area and theme parks like Universal Studios and SeaWorld. "As a community, we've been really good about creating visions," Orlando Mayor Buddy Dyer says. "I think we all recognize that we need technology advancements to get to 100 percent." Renewable technologies like floating solar panels and solar-powered canopies are already popping up around the city, and the future for renewables in Orlando is looking brighter.
Solar and the City: Creative Solutions Can Grow Solar in NYC
In New York City, where space is both limited and comes at a premium, residents have found creative solutions to bring solar power to the Big Apple! For New Yorkers who don't have the roof space or the cash for a home solar installation, community solar is a new— and flexible— choice for those interested in clean energy. With community solar, consumers have the opportunity to lock in energy rates so they aren't impacted by fluctuations in the rate from the utility. However, more work has to be done to increase solar access to New York City residents. "New York City is a challenging place to build or go solar for all the reasons we discussed," says Sean Garren, Senior director of Northeast for Vote Solar. "However, the work that's being done has helped a lot in removing or addressing some of these barriers." As residents continue electing officials who will continue to prioritize solar power and renewable energy, the future for a greener, cleaner New York continues becomes increasingly possible every day.
Climate Change in Washington: Working Together to Heal the Environment
"Climate change is affecting the lives of people right now, right here," says James Schroder, director of conservation for The Nature Conservancy. However, communities in Washington State, which has been hit hard by worsening air quality, forest fires, and rising temperatures, are finding ways to make a difference. In cities throughout the state, environmental community groups are working together to create "green infrastructure" by building rain gardens, green walls, and other green spaces to filter pollution from the air and toxic storm water runoff from streets and highways. "The community needs to be empowered, be heard, and take action," says Paulina Lopez, community engagement and outreach manager for the Duwamish River Cleanup Coalition. "This is a way of showing the community that if you speak up, you can make a change."