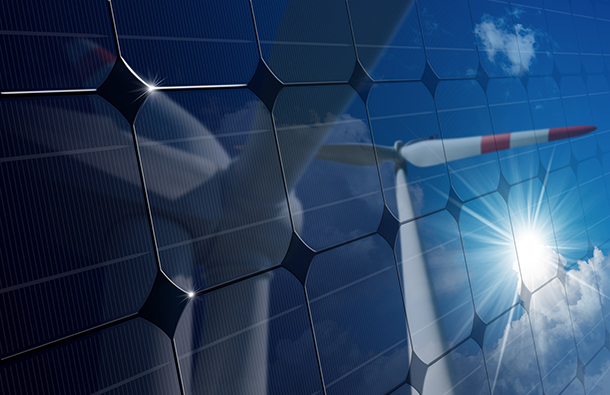 Resiliency in the Face of Hurricanes Makes the Case for Renewables Even Stronger
Not much good news has come out of Hurricane Florence; however, renewables, like solar and wind power, are helping Carolinians return back to their normal lives. Solar energy providers in the state have reported little to no damage to solar-power sites and installations throughout North and South Carolina, and many of them were up and running in the days after the storm. Hurricane Florence isn't the first time that renewable energy sources have proved their resiliency through extreme weather. "Looking at Harvey in Houston and the storm in Hawaii," says Gary Liardon of PetersenDean Roofing & Solar, "we didn't see any substantial amount of system loss." Having access to reliable sources of power during extreme weather could be a matter of life or death, and resiliency in the face of hurricanes will only make the case stronger for wider renewables deployment.
National Teachers Group Confronts Climate Denial: Keep the Politics Out of Science Class
In case you missed it—the National Science Teachers Association issued a statement earlier this week, urging teachers to keep climate education in their curriculum. "Now, more than ever, we really feel that educators need the support of a national organization, because they have encountered a lot of resistance," David Evans, the executive director of NSTA, said. Despite the wide spread acceptance of the existence of climate change and the mounting evidence to support it, many science teachers face opposition to climate science from parents to administrators. Glenn Branch, deputy director of the National Center for Science Education, a nonprofit that defends the integrity of science education against ideological interference, believes that this statement comes at a key time. "I think that will be empowering for many teachers." Check out the NTSA's position statement on their website for more information.
Electric Future? Global Push to Move Away from Gas-powered Cars
One of the biggest topics at the Global Climate Action Summit, which happened earlier this month in San Francisco, was moving towards the adoption of electric cars. Leaders from 26 different cities across the world called for carmakers to quicken the pace of electric vehicle rollout. This call follows a pledge by 19 U.S. cities and counties to increase the number of electric vehicles in their own fleets. "This demand really gives auto companies the message that they need to signal the endgame for the internal combustion engine," said Helen Clarkson, chief executive of the Climate Group, the non-profit responsible for the zero-emission vehicle challenge. The wider adoption of electric vehicles would have wide-reaching benefits for the environment and spur innovation in the electric car industry, as well.