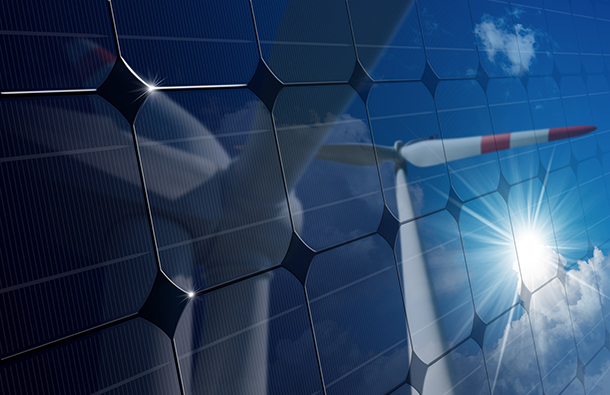 Offshore Wind Is Likely the Next Big U.S. Renewable Sector
Offshore Wind is growing throughout the US! For states like New York, New Jersey, and Massachusetts that want to increase their clean energy usage, but don't have the land needed for onshore wind and solar power, offshore wind is helping to bridge the gap. Over 10,000 MW of offshore wind projects are currently in the works along the East Coast, and experts say the future of wind power is looking bright.
A Solar-Powered Night School For Pakistan's Child Laborers
Nearly 23 million children are out of school in Pakistan, but this school in Faisalabad, about 200 miles from the capital, is working to bring them back. The Slum School, started by Rohayl Varind, is completely solar-powered and offers night classes to child laborers who work during the day. "One thing is common in majority of child laborers is that they work the whole day and get free at night," Varind says. To learn more about the school and see what Varind and his students are up to check out their website here.
How the World's Governments Are Approaching Earth-Friendly Investing
Did you know? Green bonds are one of the fastest-growing financial instruments, with a nearly 200% increase in their issuances over the last decade! Green bonds have become an increasingly popular way to fund environmentally friendly infrastructure, energy efficiency and clean energy. With the rise of green finance, the growth in sustainability-centered projects is expected to grow, not just in the US, but around the world.
Check back end of next week for the latest clean energy industry news!