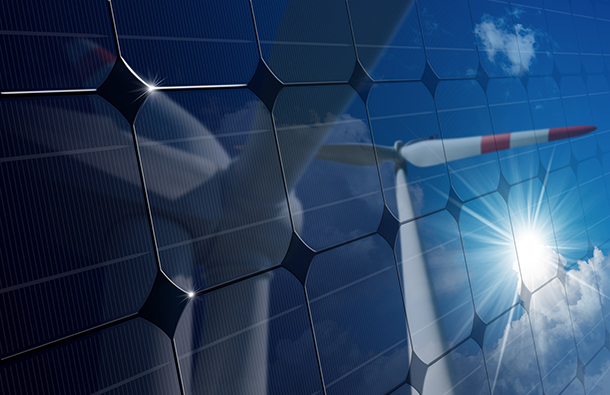 Batteries Boom Enables World to Get Half of Electricity from Wind and Solar by 2050
Wind and solar power generation is set to surge to nearly 50% of total global electricity generation by 2050—all thanks to a boom in battery storage. Battery storage has made meeting the demand for electricity with renewable energy much easier, and, "The result will be renewables eating up more and more of the existing market for coal, gas, and nuclear," says Seb Henbest, head of Europe, Middle East and Africa for Bloomberg NEF.
Did you know? US solar has grown 39-fold in over the last 10 years! Solar power and other sources of clean energy have grown by leaps and bounds over the last decade thanks to technologies like solar panels, electric cars, and wind turbines. "By the end of 2017, solar power generated more than 2 percent of America's electricity, enough to power 7 million average American homes," says Environment America, a non-profit focused on protecting and educating the public about the environment. Renewables, "have gone from novelties to core features of the nation's energy landscape," and as the US continues to transition to clean, renewable energy, they're predicted to become an even bigger part of the American landscape.
Nonprofit Helps Attract More Women to Solar Energy Field
Women currently make up only 32% of jobs in the solar industry, but one organization is looking to change that. GRID Alternatives, an Oakland-based national nonprofit focused on ensuring that everyone has access to clean, renewable energy, is working to introduce Colorado women to the growing solar industry. The women who took part in the program had the opportunity to tour a local solar farm, learn more about the industry, and install solar panels. "In order for us to continue to innovate, we need to continue to have diversity of thought," says Anna Bautista, the Vice President of Construction at GRID Alternatives.
Check back end of next week for the latest clean energy industry news!