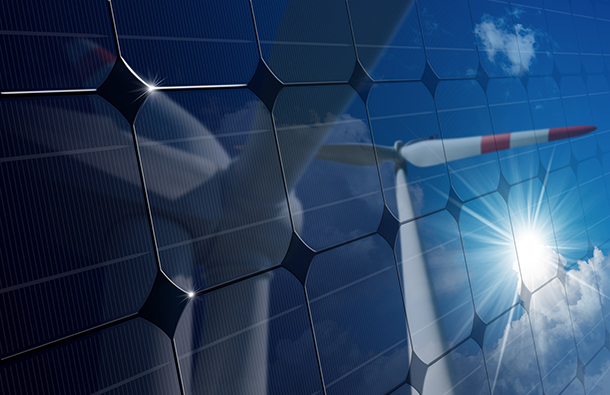 Denver To Go 100 Percent Renewable By 2030
This just in—Denver has just become the 73rd city to commit to 100 percent renewable energy! The city's mayor recently announced that, in addition to reducing Denver's greenhouse gas emissions by 80 percent by 2050, the city's entire electric grid will go renewable by 2030. "Climate change threatens our people directly, putting our health, environment and economy—our very way of life—at risk," says Hancock. Denver's Climate Action Plan goes beyond electricity, and they hope to make its taxis and light duty vehicles 100 percent electric by 2050 as well!
The Ray C. Anderson Memorial Highway, affectionately nicknamed "The Ray", is an 18-mile stretch of highway in Georgia working to become the world's first sustainable highway! Named after Ray Anderson, the "greenest CEO in America", this section of Interstate 85 has implemented environmentally conscious projects such as a solar-powered charging station, solar roadway, and a 7,000-square-foot pollinator garden! "We're going to force infrastructure to multitask through technology, and that's one of the overarching goals and tenants of The Ray," says Allie Kelly, the organization's executive director. Check out the article to learn more about their future projects!
Arizona Is Among Top States That Utilize Renewable Energy

In case you missed it—Arizona is among top states that produces and uses renewable energy like solar and wind! Since 2008, Arizona has seen a 185-fold increase in the amount of electricity produced through solar power, second only to its neighbor, California. The state also ranks 6th in the US for renewable energy storage via batteries, which has become an increasingly important part of the renewable energy industry. "Arizona is on its way to powering its needs with renewable energy from the sun and the wind, while using less and storing more," says Brent Fanshaw, a member of the Environment Arizona Research & Policy Center. Check out the report via Environment Arizona to learn more about the progress the state is making.