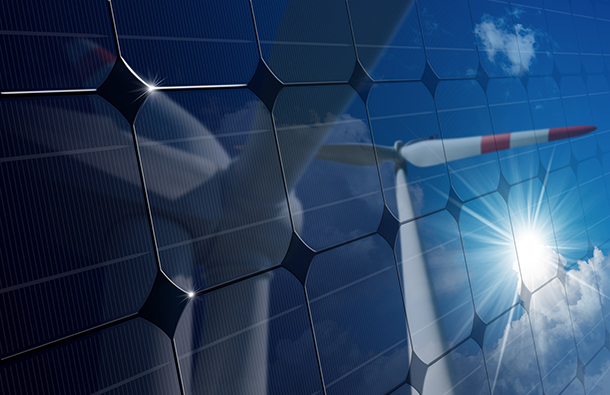 Solar Power: Here's Where Your State Now Ranks
Ever wonder where your state ranks when it comes to solar power? The Solar Energy Industries Association has released its annual review of U.S. solar installations and capacity ranking by state. Taking the lead is California, with Wyoming bringing up the rear. Some notable changes include Florida cracking the Top Ten for the first time since 2011 and California hitting 19.8 gigawatts of solar PV capacity.
Rain or Shine: New Solar Cell Captures Energy from Raindrops
Researchers at Soochow University in China have developed a type of solar panel that generates electricity from raindrops. It works by leveraging friction created by rolling raindrops on top of two transparent polymer layers that go on top of the solar photovoltaic cell. Similar solar panels called triboelectric nanogenerators, or "Tengs," exist, but this technology is simpler, more efficient, and much, much lighter.
Renewable Energy Has More Economic Benefits Than You Know
Wondering what all the benefits of renewable energy are? Some may be obvious, like cleaner air, but there are many more that are good for reasons almost too many to count. Read how renewables are good for adding a lot of jobs, providing electricity to underserved areas, stimulating the economy, creating energy efficiencies, reducing the impacts of climate change, and more.
Check back next Friday for the latest clean energy news!