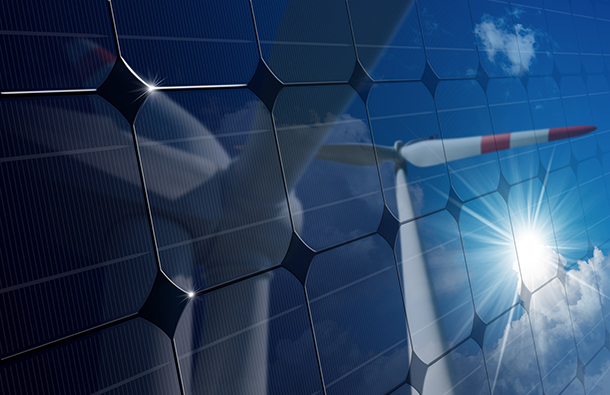 Wind Power Continues Its Global Onward March
Throughout the world, wind power is growing more and more popular as an alternative to fossil fuels. Last year, the world added over 52 gigawatts (GW) of wind power, bringing the total installed capacity to 539,581 GW. That's a lot of wind! How much? Well, enough to power entire countries. China serves as the leader, adding 19.5 GW of new capacity, while the United States added 7 GW and Germany added 6.5 GW.
Farm Sunshine, Not Cancer: Replacing Tobacco Fields with Solar Arrays
Two Michigan Tech researchers are creating new ways to get a second life out of former tobacco fields—and recommending that farmers change their crop from tobacco to solar generation. "The economic benefits for ex-tobacco farmers going into solar is nice," researcher Joshua Pearce concludes, "but the real payoff is in American lives saved from both pollution prevention and smoking cessation." Another benefit? When they compared the profit to be made from farming solar vs. tobacco, the results show that solar beats tobacco.
2018 Solar Power Rocks Report Grades Every State On Solar Friendliness
Is your state "solar friendly?" An online resource called Solar Power Rocks used eleven criteria to rate every state in the nation on their solar friendliness. Using an A through F grading scale, the eight states that received an "A" are: New Jersey, Massachusetts, Rhode Island, Maryland, Washington, DC, New York, Oregon, and Connecticut. Nine states ranked an "F." See how your state fared by visiting Clean Technica, then head over to Solar Power Rocks to get the details from their interactive results chart.
Check back next Friday for the latest industry news!