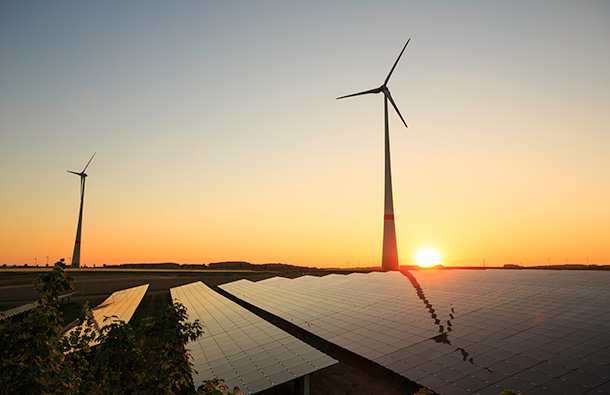 8 Incredible Renewable Energy Projects That Launched in 2017
2017 was a banner year for renewable energy, with innovators all around the world launching a variety of projects and other initiatives designed to help bring renewables out of the shadows of coal and other fossil fuels. A few highlights from Inverse's list of eight incredible renewable energy projects include:

Huainan's floating solar farm in China was built on top of a flooded coal mine's remains.

Tesla brought power to a children's hospital in Puerto Rico via an array of solar panels.

Google said they'll be 100% renewable by year's end.
Artificial Island Hub Will Collect Wind Energy and Divert it to Shore
Offshore wind farms are gaining in popularity, and Dutch energy network provider TenneT is getting in on the action, albeit with a twist. While the turbines will indeed exist offshore, they will surround an artificial island that will serve as a hub for the energy they're generating. When all is said and done, it will be able to handle a capacity of 30GW, making it one of the largest offshore wind projects in the world. So how does it work? Quite simply, really—"The wind farm island hub would collect energy from the wind turbines through short cables. Converters would then turn the electricity into direct current, so as not to lose power over the long distance travel towards the Netherlands and the United Kingdom, and later on perhaps even to Germany, Denmark, Belgium, and Norway."
New Double-Pane Quantum Dot Solar Windows Generate Power with Better Efficiency
A ground-breaking technology for windows, a new type of window architecture called "quantum dot solar windows" helps clear glass harvest the sun to then be turned into solar power for the building's use. The quantum dot process can also be applied to solar panels, making them even more efficient. The Los Alamos National Laboratory is trying them out.
Check back next Friday for the latest industry news!