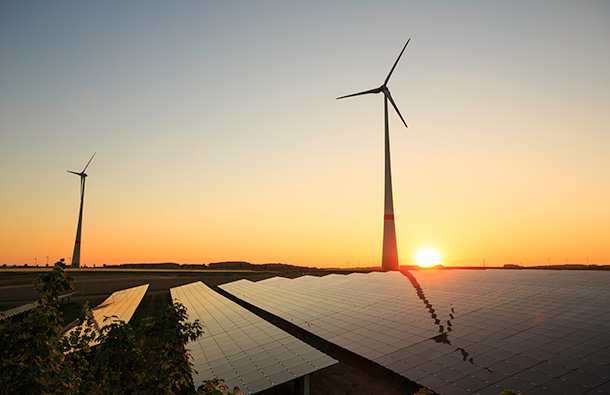 Five Renewable Energy Trends to Watch in 2018
With each passing year, innovation in the renewable energy space continues to dazzle and delight. From massive floating solar farms built on top of collapsed coal mines to the tallest wind turbines ever built, the industry is changing on a massive scale, for the better. What does 2018 have in store for the booming industry? Some of the five trends to watch throughout the year include the continued decline of renewable energy costs, China's dominance in solar, and corporations' commitment to reduce their impact and thus provide a better world for us all.
A Fully Solar-Powered Car May Be Hitting the Road by 2019
It was once thought to be an impossible dream: a car powered entirely by solar power. But for the Dutch company Lightyear, the "Lightyear One" might see that dream come to fruition. Developed over the past several years and due for an initial limited release in 2019, the team of engineers responsible for this innovation claim that the vehicle will "drive for months without charging and has a 400 – 800 km range." What comes of it remains to be seen, but it's a sign that we're moving toward a more renewable-centric world.
Could Giant "Solar Rigs" Floating On the Ocean Convert Seawater To Hydrogen Fuel?
Hydrogen is a clean source of energy that doesn't get much love, due primarily to it being produced in a manner that releases carbon dioxide. But scientists at Columbia University have developed a device that "eliminates that consequence" by using "electrolysis to separate oxygen and hydrogen in water molecules, and then storing the latter for use as fuel."
Denmark Set Wind Power Record in 2017
According to the Ministry of Energy, Utilities, and Climate, the country is "on track to surpassing its EU energy targets" as 43.4% of its electricity consumption was supplied by wind turbines—both on land and at sea—in 2017. This more than the doubles the 19.3% from 2008, and surpasses the 2015 record of 42%.
Check back next Friday for the latest industry news!