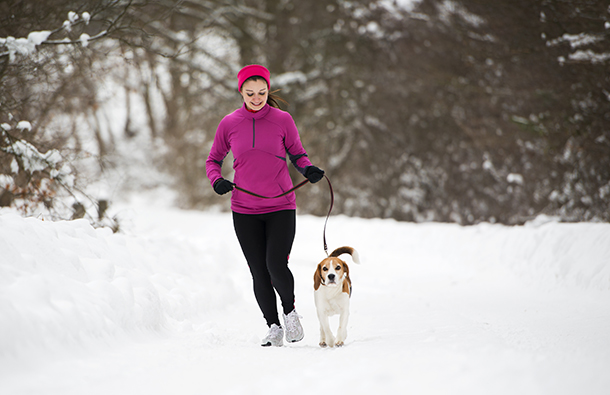 What's in store for this year's winter weather in the U.S.? And, how does the changing climate affect weather and weather predictability?
The Old Farmer's Almanac predicts this winter will be cooler than last year's, but keep in mind that last winter was the sixth warmest winter on record, according to the National Oceanic and Atmospheric Administration (NOAA). Getting into the details, the Old Farmer's Almanac says to expect mild, wet weather for most of the East Coast, and mild, snowy conditions to the Midwest. A lot of the South and West will feel cooler than normal, while the Florida panhandle will be milder than average. And most of the country will get above-average precipitation. This forecast is somewhat in synch with what the related, newer source called The Farmer's Almanac is calling for–a return to more "normal" temperatures in the U.S., especially for the Eastern and Central states; with more rain or snow than usual.
Meanwhile, the weather experts at NOAA say the coming winter will be warmer than usual across nearly the entire country, with equal chance of rain or snow at either more or less than normal.
How Weather Is Related to Global Warming
What does all this mean? And, does it mean the planet is not experiencing "global warming?" More than that, what can we do about it?
With climate change, it's often harder for scientists and experts to keep up with the dynamic, evolving changes in weather patterns. And, while temperatures may feel cold, the globe can actually still be warming overall. In fact, scientists have learned that sometimes a warmer world can mean worse winters, creating wet, severe winter weather in the United States. Warmer global temperatures can also mean that individual locations can have more dramatic swings in temperatures.
What We Can Do to Make a Difference
Weather is a complex, complicated system that, despite centuries of study and speculation, humans do not yet fully understand, though climate and weather models are better than they've ever been before, and still improving.
And, the good news is that there are ways to combat climate change and calm the dramatic changes in global weather. One of the clearest courses of action is to slow down on warming the planet. That means using more renewable energy. A recent global poll found that 83 percent of Americans—from all backgrounds, political parties, and age groups—agree that creating a world powered by renewable energy is important. Despite political differences, which can sometimes divide, Americans are coming together to do something about the climate and, at the same time, grow the economy and provide safer, more secure energy sources.
Real, concrete change to a clean powered world is possible and achievable. It depends on the individual actions of people, organizations, and governments all across the planet.
CleanChoice Energy is one of many organizations leading the charge by helping Americans switch to wind and solar power. Learn how you can easily switch your home or business to 100% pollution-free clean energy today.