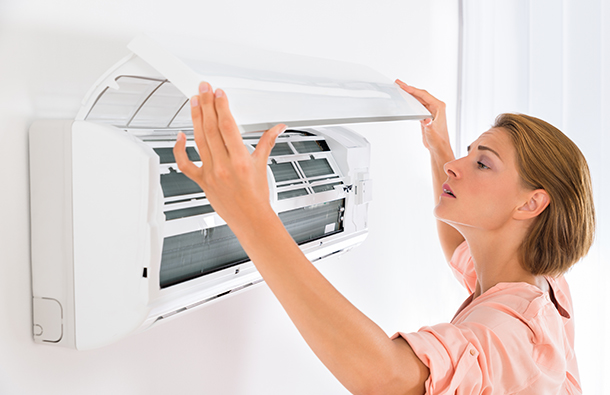 October 5th is Energy Efficiency Day! It's an annual day when organizations across the country band together to promote energy efficiency with the motto "Save energy, save money." Energy efficiency—making the most of the energy that an individual, household, or organization uses—is a powerful way to make a big impact on the planet, and on a wallet.
If you're a CleanChoice Energy customer, you're already taking a big step to consider how you use energy daily. Here are some top tips to make your lifestyle even more efficient. For additional ideas, visit the Energy Efficiency Day site.
Household Lighting Options: Decreasing unnecessary energy use and loss by unplugging or turning off things when you're not using them is a great way to improve energy efficiency. You can also get a lot more light for your energy by using LED or compact fluorescent light bulbs. The Energy Efficiency Day site encourages everyone to pledge to replace one traditional light bulb with an LED either at home or at the office.
EnergyStar Products: EnergyStar, a program of the US EPA, certifies energy-efficient products. You may be used to seeing the Energy Star logo on appliances—dishwashers, washing machines, refrigerators, and freezers—as well as windows, and HVAC equipment, but there are more than 70 EnergyStar products—everything from televisions and pool pumps to ceiling fans, computers, and hair dryers. The EnergyStar website is an excellent source for finding energy-efficient products, as well as rebates and promotions to help you install them.
Heating and Air Conditioner Maintenance: Even if you're not in the market for a new furnace, air-conditioner or water heater, maintaining the ones you currently have can keep them performing at peak efficiency. That means keeping them clean and making sure you change filters regularly in accordance with their care guides.
Regulating Home Temperature: Maintaining an optimal temperature without constantly raising and lowering your thermostat wastes energy because it makes the thermostat work harder to adjust over and over. A programmable thermostat is the best way to avoid that, and there are many options available.
Running Errands: If possible, combine errands into shorter trips so you're losing less gas. If choosing between drive-throughs and parking, consider what makes the most sense. Unless you have a situation that makes it difficult or not possible to get out of the car, parking and running in may be the better option because it saves fuel.
Buying Locally Grown Food: Saving energy indirectly is just as impactful as being energy efficient yourself. If you can buy groceries that are made locally or regionally it saves a lot of energy that the manufacturer or seller uses to get a product to you.
Reusable Shopping Bags: The trick to reusable shopping bags is remembering to bring them along, and not amassing so many that they becomes a problem in their own right. Using reusable bags is not only good for the environment; they can be much stronger, longer lasting, and more ergonomically friendly than flimsy plastic bags, making them the efficient option when shopping.
Energy Efficiency Day may only come once a year, but there are small (and big) ways to save energy each day. Hopefully, this post gave you a few good ideas that inspire and energize you!
CleanChoice Energy supplies customers with 100% renewable energy from wind and solar power. Learn how you can be a part of the renewable energy revolution, and switch to clean energy today.