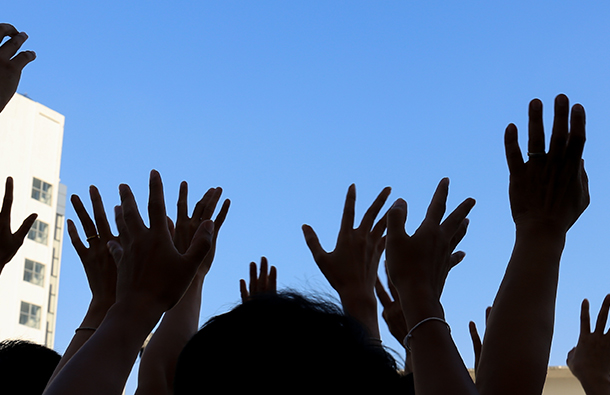 While this summer hasn't yet reached the status of 2016's "hottest summer on record," there have been some temperature records already broken and new ones set. Scientists say that it's "difficult to ascribe any one weather event to climate change, but recent high temperatures, intense rains and slow-moving fronts were in line with forecasts of how rising emissions will affect the climate."
Looking for something you can do about it? Here are some ways you can make a difference. And not just for yourself, but for your community, too:
Decrease your carbon footprint. You can do this by conserving resources and switching to renewable energy. Switching away from fossil fuels and using renewable energy helps reduce the effects of climate change.

Show your policy makers and your communities that climate change needs collective attention and solutions. You can join other people in local and national activities who feel the same way and make your voices heard!
Climate Action Events Are Happening This Summer
Across the country—and the world—this summer, people are banding together to take climate action. Here are a handful of those events. Check local calendars for more in your area!
Youth Climate March: Zero Hour, an organization run by and for young people, is holding a march on the National Mall in Washington, D.C., to demand an end to business as usual on climate change. On July 19th, they delivered to Congress a list of rigorously researched science-based demands for political leaders. On July 21st, they will hold a full-fledged march through the streets of Washington, DC. Similar marches will be held on the same day in other cities, including New York City; Wilmington; Pittsburgh; Niskayuna, NY; and Genesco, IL.
Global Climate Action Summit: This September, leaders, citizens, and organizations will come together in San Francisco for the Global Climate Action Summit to "Take Ambition to the Next Level." It's envisioned as a moment to celebrate the extraordinary achievements of states, regions, cities, companies, investors, and citizens with respect to climate action. It's also a platform to launch further initiatives to realize the Paris Agreement. Partner and affiliate events will be held the week of September 10 to 14 around the country, with some open to the public; some by invitation. The general public will be able to virtually attend the Summit via live streaming on YouTube, Facebook, and Twitter. The schedules are not out yet, but as events are finalized, details will be on the website.
Rise for Climate, Job, and Justice: Rather than a centralized march, the nonprofit Peoples Climate Movement is coordinating movements across the country and the world. On September 8th, a wide range of events, ranging from marches to poster parties to kayak flotillas, will take place to emphasize the depth and breadth of American citizens' commitment to climate change action. Check their website for details as the date approaches, but already events have been confirmed in Wilmington, DE; Chicago; Forest Park, IL; Peoria, IL; Portland, ME; Baltimore, MD; Ellicott City, MD; Rockville, MD; Worcester, MA; Trenton, NJ; New York City; Long Island; Albany, NY; Boston; Corning, NY; Elmira, NY; Columbus, OH; Throop, PA; Philadelphia; West Chester, PA; and Fairfax, VA.
These three climate action events are the biggest events happening around the country and the world, but you don't have to be able to physically attend one to show your support for climate change action. Participating in politics at a local level, following climate change action groups, and decreasing your carbon footprint also support the movement.
You can support a healthier climate every day by switching to 100% pollution-free renewable energy. CleanChoice Energy supplies electricity sourced from wind and solar power to homes and businesses. Learn how you can switch to CleanChoice Energy today!