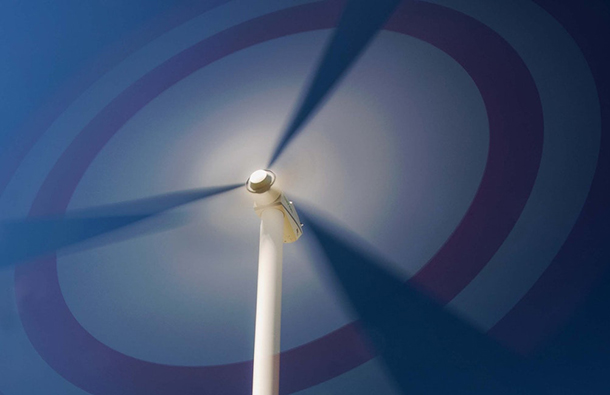 In case you missed it, we're still celebrating American Wind Week! This yearly observation held each August celebrates American wind power. The wind power industry employs over 100,000 US workers and is now currently the largest source of renewable generating capacity in the country.
We've dedicated this blog to sharing some less commonly known facts about wind power. Enjoy!
1. People have been using wind energy for more than 7,000 years
The first windmills were developed in China and Persia, where they were used to pump water and grind grain. Ancient mariners also used wind power to sail to other parts of the world, as well. Today, one of the most common uses of wind power in the U.S. is converting it to electrical energy to meet the energy needs of Americans—and to reduce our dependence on dirty fossil fuels like coal, oil, and natural gas.
2. The first modern wind turbine was built in the 1940's in Vermont
The Smith-Putnam wind turbine in Castleton, Vermont was the world's first large-scale wind turbine that delivered power into an electric utility's system. Built in 1941 by Palmer Cosslett Putnam and the S. Morgan Smith Company, the 1.25 MW turbine operated for over 1,000 hours between 1941 and 1945. Today, the largest wind turbine in the world is twice the height of the Statue of Liberty at 640 feet tall, and produces 9.5 megawatts. GE is currently building the "world's largest and most powerful" wind turbine that'll be over 850 feet tall and have a maximum capacity of 12 megawatts.
3. Wind power doesn't use any water to generate power
The power sector withdraws more water than any sector in the US, including the agriculture. In 2010, the power sector withdrew over 160 billion gallons of water a day, accounting for nearly half of all freshwater withdrawals in the country. However, clean energy sources, like wind, actually help conserve water by generating energy by offsetting the amount of power we use from energy sources that consume a lot of water like nuclear, natural gas, and coal.
4. Wind turbines are safer for birds than fossil fuels, objects, and climate change
Wind turbines are responsible for less than 0.1 percent of bird deaths, much less than cell towers, objects like windows, and domestic cats. Wind energy is safer and more eco-friendly than fossil fuels, which, in addition to climate change, currently threaten the existence of nearly half of the 314 species of birds native to North America. Researchers are working to find ways to decrease the number of wildlife deaths by finding locations for wind farms outside of the migratory paths of birds and to discourage them from flying too close.
5. Wind power is growing worldwide
Wind energy is the fastest growing means of producing electricity not only in the US— but across the globe. Investment in wind power and other forms of clean energy is on the rise. Over $128 billion dollars has been invested in the US economy by new wind projects over the last 10 years, translating into new jobs and new opportunities in a growing industry. As new power projects are developed, specifically in offshore wind, that number is only expected to grow. Just recently, the state of Virginia announced it's adding its first offshore wind farm to its coast.
If this blog has intrigued you even more about wind power, please share it with your friends! The more we know about the benefits of wind power, the more people will adopt it and create a cleaner future together.
Here at CleanChoice Energy, we're a green electricity supplier with a mission to make clean energy accessible to everyone. Learn more about how to switch your home or business to 100% pollution-free renewable energy today!