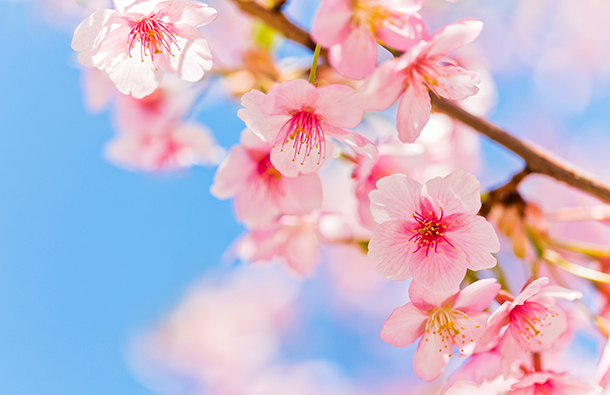 For most of the Eastern United States, this year March came roaring in like a lion. Powerful wind gusts from a nor'easter caused wind damage and power outages from Maine to North Carolina, and as far inland as Pennsylvania and western New York.
So, what will the rest of March bring and what's spring looking like? Does the cold, stormy start mean a cold, wet spring is on its way? As spring leaves, will it roar like the lion it came in as, or trill softly like a lamb?
Like so much about weather predictions, it depends who you ask.
Conflicting Weather Reports Make It Tough to Know What to Expect
The National Weather Service's three-month forecast is calling for most of the Midwest—including Illinois, Minnesota, Ohio, and parts of Pennsylvania and New York—to have typical temperatures for May: neither unusually warm or cold. But eastern New York and Pennsylvania, Maryland, New Jersey, Massachusetts, and Delaware are likely to be warmer than average. Regardless of the temperatures, though, the whole region is likely to be wetter than average.
Both AccuWeather and the Weather Channel are predicting spring to be both chilly and wet, despite the few days here and there of warmer, sunny weather. Once we get through the chilliness of spring, the days may warm up quickly for warmer than average weather in the summer. That transition period could make for some "volatile" weather, including more nor'easters along the Eastern Seaboard.
The Farmer's Almanac tends to agree with both AccuWeather and the Weather Channel in expecting cool and wet weather to dominate throughout much of the East. Though they predict slightly warmer and dryer weather toward the Midwest, including Illinois and Minnesota.
Spring Cherry Blossoms and a Changing Climate
Despite the cool weather that's predicted as we move into spring, nature is showing us that a warming climate is the larger trend. One such example can be seen in Washington, DC. Along the city's famous Tidal Basin, for the third year in a row, this year's cherry trees are expected to reach "peak bloom" earlier than usual. The peak bloom should be between March 17 and March 20, according to the National Park Service. The historical average bloom date is April 4. Last year, a sudden cold snap pushed back peak bloom, and killed most of the cherry blossoms. Whereas this year, there's no anticipation of such a cold snap.
While cherry blossoms are beautiful and celebrated each spring, from a scientific point of view they're also important to the study of climate change. How so, you might ask?
Last year a Japanese scientist looked at a record of cherry tree bloom dates in Kyoto, Japan that stretches back more than 1,200 years. Over the last 200 years, bloom dates have moved up earlier at the rate of about one week each hundred years. So, despite occasional seasons of unseasonably cool weather, or even average temperatures, the cherry trees indicate that the world's climate is changing.
With a Changing Climate, Clean Energy Can Make a Difference
While thinking about just what kind of spring is shaping up, it's a good time to think about switching to clean energy. It's one small way to make a big difference. Clean energy means less pollution, and therefore fewer carbon emissions released into the atmosphere. And, by slowing the effects of climate change, we could potentially help Earth's weather patterns return to a more predictable rhythm.
Here at CleanChoice Energy, we're a clean energy supplier with a vision of a world free of catastrophic climate change. Join us in supporting a healthy planet by choosing clean energy. Learn how you can easily switch to 100% pollution-free clean energy today!