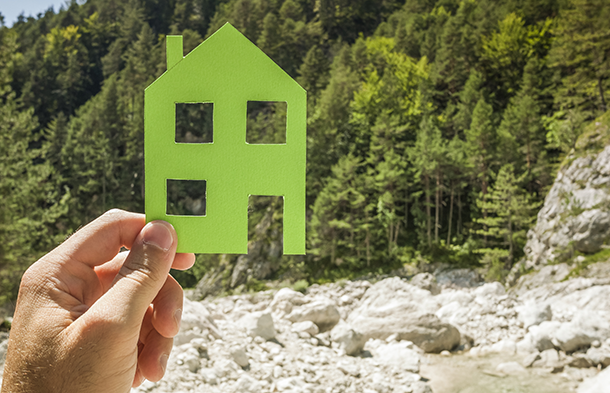 Here's the good news: the average person in the United States has reduced their annual carbon footprint by 16% since the turn of the century. For each American, that is the equivalent of preventing the burning of over 3,400 pounds of coal each year.

The not-so-good news: even with this progress, the United States continues to have one of the largest carbon footprints in the world. In fact, the carbon footprint of the average American is nearly twice that of the average German and more than three times that of the average Frenchman.
According to the EPA, the most effective way to reduce your carbon footprint is to reduce your fossil fuel consumption. There are some small changes that you can make today to significantly decrease your consumption of fossil fuels:
Use Less Energy
Electricity production accounts for 31% of the United State's greenhouse gas emissions. Be mindful of your energy consumption so that you use less when possible. Turn off the faucet when brushing your teeth, combine loads of laundry, and remember to turn off the lights when you leave a room. Adjusting your actions to reduce your electricity consumption ultimately means that less electricity needs to be produced for your home.
Choose Efficient Products
Consider purchasing energy efficient products, which can help you reduce your energy usage without changing your day-to-day lifestyle. Look for the Energy Star label on products such as hair dryers, kitchen appliances, and televisions to ensure that you are buying the most efficient products. Bonus: Installing energy efficient products can also save you money on your electricity bill.
Reuse Products
By reusing products, you can prevent the fossil fuel emissions that would have occurred with the production of a new product. Before throwing something away, consider whether or not it can be repurposed. Food jars can be washed and used for storage, plastic bags can be reused, books can be shared, and clothes can be donated. Reuse, donate, or recycle products whenever possible.
Fly Smart
According to the New York Times, a round-trip flight from New York City to San Francisco generates over 4,000 pounds of carbon emissions. That's a large portion of the average American's carbon footprint of 37,000 pounds. By taking fewer trips, or even combining trips, you could easily reduce your carbon footprint by more than 10%!
Power Your Home with Wind and Solar
Choosing renewable energy for your home's electricity is one of the most impactful steps you can take to reduce your fossil fuel consumption. On average, the electricity usage of each household in the United States generates over 14,900 pounds of carbon pollution annually.* By switching the source of your home's electricity to renewable sources like wind and solar, you are significantly decreasing your home's carbon pollution. Make this change in just minutes by switching to renewable energy today.
If the average American could reduce their annual carbon footprint by just 10%, the effect on the environment would be equivalent to preventing the burning of 569 billion pounds of coal or planting 13.6 billion trees each year!
Consider implementing some or all of the changes above to reduce your carbon footprint. Together, we can make a big impact.
*Assumes annual usage of 10,931 kWh/year.