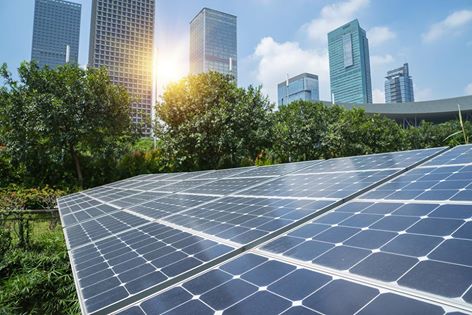 Last year, the U.S. added 8,200 MW of wind capacity, equivalent to 27% of all new energy capacity. Solar also had an impressive year, with the U.S. Energy Information Administration reporting that 39% of new generation capacity last year was solar additions. Wind and solar are expected to continue with this impressive growth in the coming years. However, we can accelerate this growth with smart public policy and conscious consumer choices to achieve an even more rapid transition to 100% renewable energy.
According to a recent study published in energy research periodical Joule, a rapid transition to 100% clean, renewable energy by 2050 is possible for at least 139 countries. The study created energy roadmaps for all these countries, and if followed, 1.5 C of global warming would be avoided, over 24 million jobs would be created, and energy costs would decline. We have the technology to achieve this impressive goal. This study hinges on three main renewable sources for its analysis: wind, water, and solar. All of these renewable energy sources are already being used at impressive rates. The study calls for more aggressive deployment, particularly of wind and solar in all 139 countries analyzed.
This 100% renewable scenario would reduce the cost of energy. When both energy and fuel costs are taken under account, energy under the 100% renewable scenario would cost about 9.66 c/kWh while under the business as usual scenario, the cost would be 9.78 c/kWh. But this is just the cost of energy, without factoring in the benefits of clean energy. By following these aggressive energy roadmaps, a net 24.3 million new permanent, full time jobs would be created. Every year, we would avoid $23 trillion in air-pollution costs. Plus, when climate change costs are considered, which include costs relating to flooding, real estate damage, agricultural loss, and more, 100% renewable energy by 2050 would save an additional $28.5 trillion per year.
This study proves that a rapid transition to 100% renewable energy is possible, and we all have the power to make it a reality. This clean energy future requires reducing information barriers, advocating for effective public policy, and encouraging individuals to take action. By choosing 100% wind and solar with CleanChoice Energy, you're doing your part to create this clean energy future. Together, the CleanChoice Energy community has prevented over 2 billion pounds of carbon pollution from entering the atmosphere. Now, you can help your friends and family do their part too. Refer now!