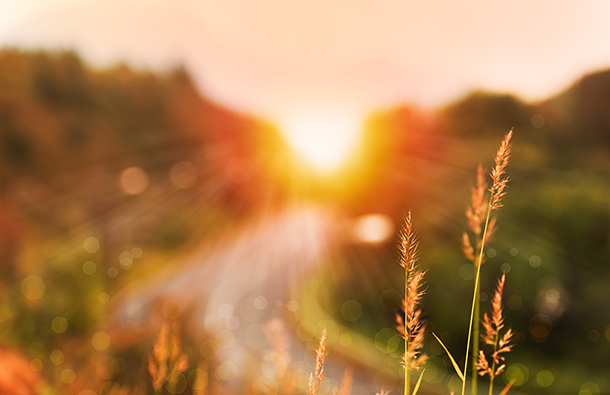 2017 was an exciting year for renewable resources, and it looks like 2018 is shaping up to be a big year, too! More American individuals and businesses are choosing renewable energy for so many reasons—whether they want a clean alternative to dirty fossil fuels, looking for ways to fight climate change, or are interested in energy efficiency and modern technology to power their lives.
Demand for clean, renewable energy is dramatically on the rise—in homes, municipalities, public utilities, businesses, and in electric vehicles. Economists are finding that they have consistently underestimated the speed of development and uptake of renewable energy. But, one thing is for sure, in 2017, voices of the world made it clear—the majority want renewable energy.
Innovation and Investment Keeps Growing
From technology innovation to funding, 2017 brought a lot of progress to renewables.
As the cost of renewable energy continues to decline, technology is improving to make it more accessible and affordable for everyone. For example, Tesla's home battery innovation has inspired others to follow suit, innovating more efficient battery to store excess energy. In fact, battery technology advancements are thehot topic in renewables now, especially with development and materials costs coming down, and more players investing in the development of highly efficient, advanced batteries.

Interestingly, some industries that aren't directly involved in energy generation or distribution are dramatically affecting the world energy market. The insurance and finance sectors are two such fields. Several large global insurance companies declared they will no longer invest in or insure companies with significant coal or mining operations. And, the internationally focused World Bank announced they will no longer finance upstream oil and gas projects after 2019.
Then, there's the positive impact on the job market and overall economy. The number of renewable energy jobs is rising as the demand for renewable energy increases. Solar and wind energy are two of the fastest growing industries in the country, adding jobs at a rate considerably higher than the national average. That's not surprising, as it has been true for the past few years. What is interesting is where many of those jobs are growing—in the Midwest and the Heartland. Those regions are adding more solar and wind energy sources to their energy mix as more coal plants there are retired or closing.
Solar and Wind Energy Are Becoming More Common
In 2017, a growing global awareness of energy sustainability issues and a desire to cut carbon emissions made news headlines throughout the year. In terms of energy generation, nearly two-thirds of all new energy-generating capacity in the world and in the US was renewable-energy based.
The cost of solar panels fell by more than a quarter in the past year, and the prices for solar power overall are plummeting. In some of the wealthiest countries in the world—the United States, Spain, Italy, Germany, and Australia—solar energy is already cheaper than coal. That will soon be true in other large countries including the United Kingdom, Mexico, Brazil, India, and China.
It's difficult to track exactly how many households and businesses use solar power. However, what analysts know for sure is that for the eighth straight quarter alone, the United States installed more than two gigawatts of solar capacity—enough to power nearly ten million homes.
And, wind energy isn't far behind. The United States had 81 gigawatts of wind-energy capability in 2016, and 88 gigawatts in 2017. That number is expected to rise to nearly 100 gigawatts in 2018.
Looking ahead to 2018 and beyond, the adoption of renewables is happening in living rooms and boardrooms alike. The market demand for renewables continues to grow, and the clean energy revolution is in full swing, with no signs of slowing down.
You can support the transformation to a clean energy future by becoming a CleanChoice Energy customer. We supply customers with 100% renewable energy from wind and solar power. Learn how you can easily switch your home or business to 100% pollution-free clean energy today.