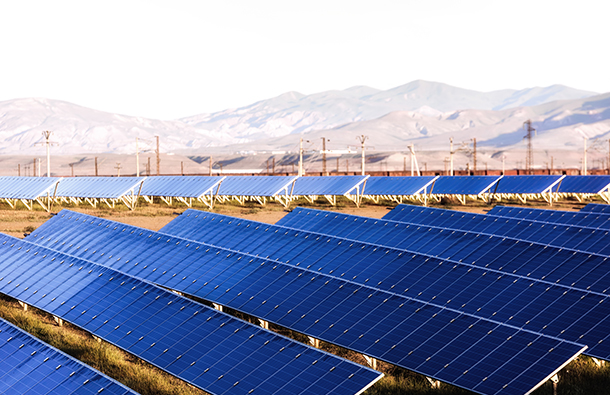 When you hear about where renewable energy is prevalent in the world, a handful of countries tend to be at the top of the list: China, Japan, the United States, and parts of Northern and Western Europe. The good news is other nations—including many developing countries—are also making huge strides in renewable energy; sometimes in ways that larger developed countries can't.
Which Developing Countries Are Using Renewable Energy?
Stealing the spotlight this month, Costa Rica recently went more than 300 days using only renewable energy. This breaks their last record, in 2015, of 299 days of 100 percent renewable energy usage. The country is aiming to be 100% carbon neutral by as soon as 2021.
They're not alone. Renewable energy is booming across Latin America, Asia, the Caribbean, and Africa. In fact, last year for the first time the poorest countries in the world invested more in renewable energy than the richest ones. As a result, solar capacity in developing countries more than doubled in 2016.
Part of this emphasis on renewable energy is because developing countries are often positioned to endure the worst effects of climate change. Another factor is simply about economics and practicality: if a community has a poorly constructed infrastructure it's easier and more cost-effective long-term to implement a renewable energy infrastructure than it is to build out a traditional fossil fuel-based one.
The continent of Africa, for example, has some of the best solar energy potential in the world—and some of the direst need for energy solutions. Brazil, Chile, Mexico, and Argentina have been pinpointed as extremely attractive options for solar energy companies. India, China, and Afghanistan are all taking major strides towards developing renewable energy strategies as countries and for local communities.
Countries with large proportions of their population in rural settlements often see renewable energy as a much more effective solution to energy poverty than expensive diesel generators or kerosene lanterns. For example, micro-grids enable communities or even individual families to be energy self-sufficient in ways fossil fuels can't. In developing countries like Rwanda or India, communities may have larger utility grid access, but they must deal with frequent power outages from unreliable connections. Micro-grids powered by solar energy not only improve quality of life, they sometimes mean the difference between life and death.
Renewable Energy in Developing Countries is Crucial for the Whole Planet
Developing countries have an unparalleled opportunity to bypass the approach that the United States and many other developed countries took when they first built their energy infrastructures. Instead, developing countries can "leapfrog" dirty fossil fuel technology and use clean, safe, sustainable renewable energy sources like wind and solar. In fact, clean energy development is for millions of people in developing countries a path out of poverty and into the global marketplace.
Maintaining the momentum is key for the new renewable energy adopters because they have the potential to contribute more emissions to global climate change than all the developed countries put together. That said, progress is being made to move toward renewables. Fortunately, these efforts tend to address a lot of challenges all at once, including access to electricity, combating socio-economic imbalances, reducing localized pollution, and strengthening communities by adding infrastructure.
As Americans, we can help create a clean energy future by doing what CleanChoice customers are already doing: choose clean energy. Together, the citizens of the world—regardless of culture, country of origin, or philosophical leanings—can collectively make the future a cleaner place for all.
You can support the transformation to a clean energy future by becoming a CleanChoice Energy customer. We supply customers with 100% renewable energy from wind and solar power. Learn how you can easily switch your home or business to 100% pollution-free clean energy today.