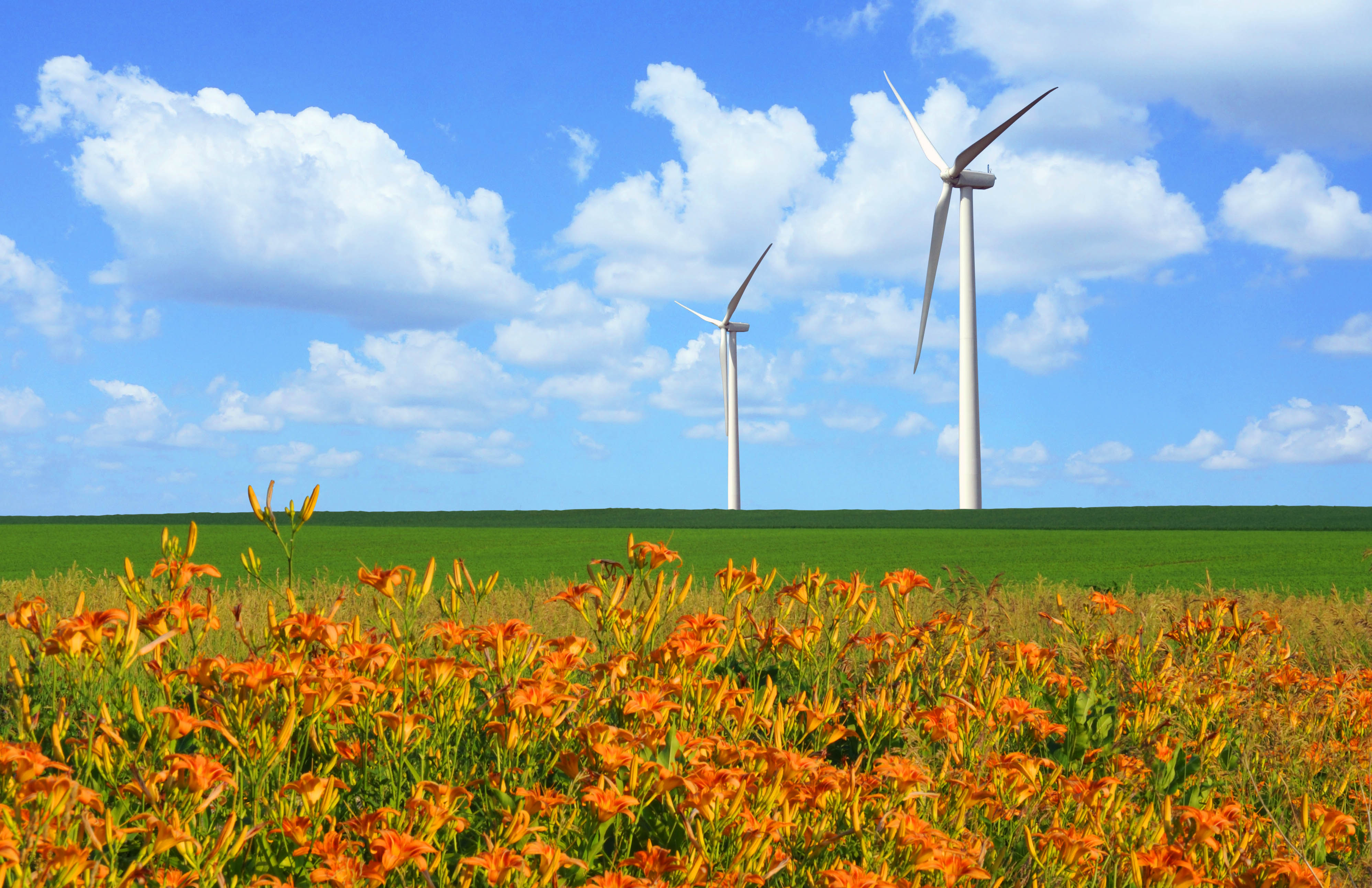 CleanChoice Energy has partnered with Rail Splitter Wind Farm to bring you 100% wind power. Rail Splitter is located in central Illinois and produces enough wind electricity to power 35,000 homes annually. The environmental benefit of the farm's clean energy production is equivalent to taking 45,000 cars off the road or preventing the burning of over 231 million pounds of coal each year.*
Customers choosing to source their power from Rail Splitter help the wind farm in supporting hundreds of local jobs and providing the surrounding community with economic benefits. The surrounding community also enjoys cleaner air, thanks to a greater share of the regional electricity being produced by clean sources.
Rail Splitter Wind Farm is located north of Lincoln, Illinois, where the wind farm partners with over 80 landowners who participate under long-term lease and easement agreements. Participating landowners receive lease payments that are often spent within the local community.*
Support Rail Splitter Wind Farm
If you live in the District of Columbia, Illinois, Maryland, Massachusetts, New Jersey, New York, Ohio or Pennsylvania, you can now choose 100% wind power from Rail Splitter Wind Farm here. While CleanChoice Energy's typical product is sourced from a selection of wind and solar farms near our customers, the company's partnership with Rail Splitter gives customers the opportunity to support a specific clean energy facility.
Support Rail Splitter here. Once you are enrolled, CleanChoice Energy will make sure all the energy you use is replenished by 100% wind power from Rail Splitter.
*Based on EPA greenhouse equivalencies