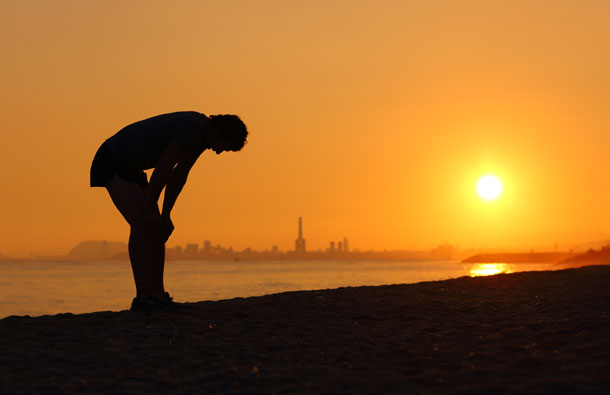 According to NASA, our world's temperatures around the globe in 2016 were the hottest on record. As summer 2017 is in full swing, most of us would agree that the heat record is one we do not want to break again this year. But when we turn on that air conditioner, we add to the problem by contributing additional fossil fuels and CO2 into the already blistering summer atmosphere. Reduce your dependence on A/C and bring down the heat with our tips below:
Lower Your Body Temperature:

Consume More Water: Especially in the summer, drinking water is imperative not only for staying cool but for your overall health. The 8x8 rule (8 servings of an 8-ounce glass of water per day) can even be doubled in the summer to amount to almost an entire gallon per day.
Know Your Body's Cooling Spots: The best places to apply a cold compress to are the ankles, wrists, neck, and behind the knee for optimal effects.
Go to a Museum: If you do not have an air conditioner or do not want to turn it on, museums are always well temperature controlled and are kept very cool in the summer to account for the comfort of visitors.
Be a "Cooler" Grocery Shopper: There are a variety of foods that can contribute to your body heat. Salty items such as potato chips can cause dehydration and spicy dishes containing curry, chili, onions, or peppers can make the body much warmer. Buy a variety of fruits such as avocados, grapes, and pineapples that can actually help cool your temperature.

Reduce the Heat in Your Home:

Power Down: Turn off appliances and electronics whenever possible, as leaving them on will generate excess heat in your home throughout the day.
Block the Sun By Any Means Possible: Close your curtains during the day, buy a car shade for the windshield of your vehicle, and deter the sun's rays any other way you can think of.
Reinforce Doors and Windows: Weatherstripping any and all cracks that allow air flow, even when doors and windows are closed, may be the best way to keep the heat out and the cool in throughout the summer.
Avoid the Stove: Turning on the burners for long periods of time will quickly heat up any home. Refrain from cooking prolonged meals on the stove and make easy dishes such as salads more often.

Outwitting the hot weather may not be as hard as it seems. With minimal effort and a few clever tips, we can all stay cool in the summer heat. And for the energy you do use, choosing 100% clean energy with CleanChoice Energy allows you to feel good knowing that your electricity is replenished from 100% pollution-free sources.