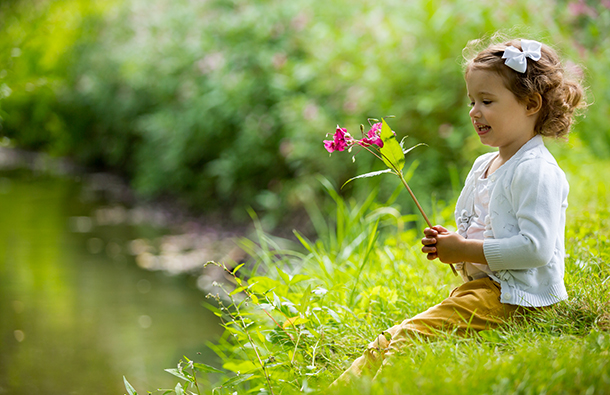 Health Benefits of Clean Energy
Air pollution from traditional power plants—including particulate matter, ozone, and gases like carbon dioxide—takes a harsh toll on human health across the United States.
Each year, air pollution causes thousands of health issues, primarily respiratory and cardiovascular. Rising levels of carbon dioxide and the resulting change in climate pose health threats as well.
Clean Energy is the Clear Solution
Happily, there is a way to avoid more of the negative health impacts that fossil fuel based power plants create. Using renewable energy, like wind and solar power, to power our lives and our planet is that solution.
Researchers have found that shifting entirely from fossil fuel power plants to renewable energy would have a dramatic and positive impact on Americans' health. Changing to renewable clean energy could prevent more than 603,000 asthma attacks in just the U.S. And, choosing clean energy could save tens of thousands of Americans lives every year. From an economic point of view, it's also worth noting that fossil fuel induced health problems reduce the ability of Americans to go to work (more than 5,000,000 workdays were lost in 2011, alone).
All told, health costs from fossil fuels has added up to nearly $886.5 billion every year (6% of the US GDP in 2011). If those costs were factored into the cost of electricity, customers would pay 14 to 35 cents per kilowatt hour more than they currently do. Switching to renewable energy would drastically decrease that cost.
Clean Energy Is Created with Less Environmental Impact
Renewable energy is also cleaner from another angle: extracting and refining fossil fuels—the steps that are taken before coal, gas, or oil even get to the power plants—also pollute and contribute to adverse health effects.
Renewable energy like wind and solar requires no such dangerous processes like oil spills, gas leaks, and environmental contamination. Generating energy from both sources is 100% pollution free.
It's not just the direct pollution from fossil fuels that affects human health. Climate change itself—caused by rising levels of carbon dioxide—is a serious threat to human health. Power plants are to blame for a lot of that problem. When the create electricity from fossil fuels, its byproduct is carbon emissions (making up 35 percent of all carbon emissions in the United States). With the changing climate, the world is seeing shifts in vegetation, increasing allergies, and diseases spreading to areas where they haven't been seen before. A warmer overall climate and milder winters also allow bacteria and viruses to hang around longer than they have in the past, and to adapt and spread to be more virulent.
With the Climate Changing, You Can Make a Difference
Fortunately, there are steps that many can take, bringing hope for a healthier world. Green, renewable energy such as wind and solar energy is the logical solution for human health, and for the planet's. If you're a Clean Choice Energy customer, you're already part of the solution. If you're not, learn how you can become one today, and help build a healthier planet for the future.
CleanChoice Energy supplies customers with 100% renewable energy from wind and solar power. Learn how you can make the switch to clean energy today.