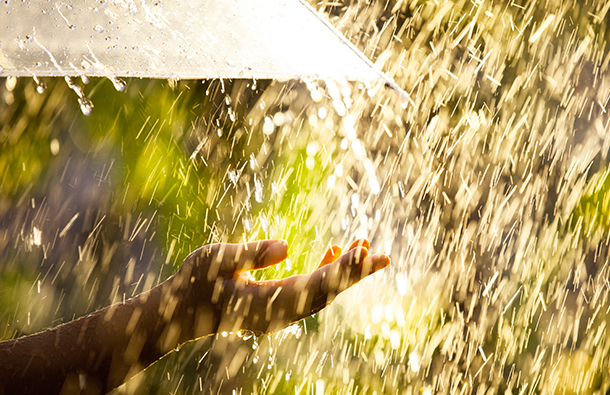 The Bottom Line:
Climate change causes shifts in weather patterns that worsen extreme weather
Floods, like those in Nebraska, are more severe and more frequent due to climate change
Clean energy can help tackle climate change and prevent the worse impacts, including reducing extreme weather events
Extreme Weather is a Regular Part of the Forecast Due to Climate Change
With much of Nebraska underwater in a flood that can be seen from space, scientists are explaining how climate change—caused by humans and fossil fuel emissions—increases the severity of extreme weather events.
Climate change doesn't just cause warmer weather. It also shifts air currents, changes precipitation patterns, and throws a monkey wrench into the planet's established climate patterns. Extreme weather events are among climate change's most visible effects.
The Nebraska flooding is an excellent example of this devastating shift. A hurricane-strength series of storms—a "bomb cyclone"—poured massive amounts of rain on the mountain states. All that water melted the snowpack way too fast, causing huge amounts of water to surge through rivers, breaking dams and levees in its way. The temperature then began rising, increasing the amount of melting snow and adding to the problem.
As climate change warms large bodies of air and water—like the Great Lakes—it sparks unusual weather, which can quickly turn dangerous. Experts agree that climate change is responsible for the increasing magnitude of extreme weather events.
"We are seeing extreme weather in the form of unprecedented heat waves, droughts, floods, and wildfires," climate scientists Michael Mann told the radio show "Here & Now." "In isolation, it might seem like any one of these things could be dismissed as an anomaly, but it's the interconnectedness of all these events and their extreme nature that tells us that we are now seeing the face of climate change. The impacts of climate change are no longer subtle."

An Easy Thing You Can Do to Reduce the Impacts of Climate Change is Switch to Clean Energy
You can reduce the effects of global warming—both the carbon dioxide load in the air and the risk of floods, fires, and famines. Your choice of clean, renewable energy like solar and wind directly combats climate change.
CleanChoice Energy offers energy choice. Join a growing community of people just like you who want to make a difference when it comes to climate change. As a renewable electricity supplier, our mission is to make clean energy accessible to all. Learn how you can easily switch to clean energy today!