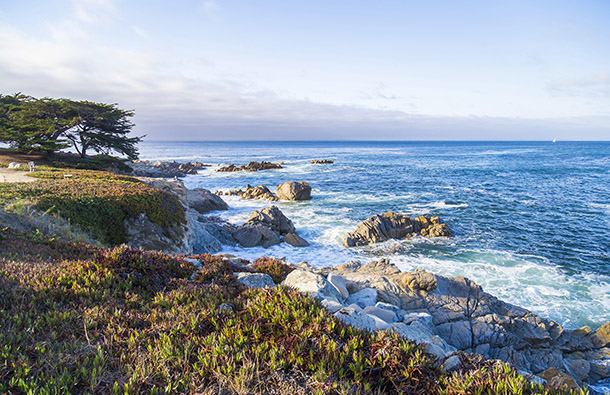 To many Americans, the term "refugee" is most associated with disadvantaged foreigners fleeing unbearable circumstances. It's not a term we commonly apply to our fellow citizens. But last year, National Geographic magazine named the Biloxi-Chitimacha-Choctaw tribe the United States' "first official climate refugees." As sea levels rise around the world, climate refugee is a term we'll be hearing more often.
For generations, about 300 other members of this tribe, including the Billiot family, the Brunets, the Parfaits, and the Naquins have made their home on an island in the bayous southwest of New Orleans. Today, no more than 60 people remain. These families will soon be gone, displaced by rising waters that are swallowing their land and homes.
Since 1955, the tribe's home base on Isle de Charles, Louisiana, has lost 98 percent of its land to the encroaching Gulf of Mexico. Last year, only a 320-acre airstrip-shaped sliver remained of the 22,400 acres that stood some 60 years ago.

The Threat Multiplier

As the impacts of climate change bear down on bayous, beaches, and bays around the world, rising sea levels may force an estimated 200 million people to leave their homes and head inland by 2050, according to the UK's Stern Review on the Economics of Climate Change, published in 2006. In addition to rising sea levels, climate change is producing a staggering range of impacts being experienced currently:
● rising temperatures
● longer growing seasons
● changing rain and snow patterns
● greater flooding
● ocean warming and acidification
● more common and extreme heat and drought waves
● stronger and more intense hurricanes
● melting polar ice
Influencers around the world, such as Pope Francis and Elon Musk, call climate change a "threat multiplier" that is helping to trigger a global refugee crisis. For example, the drought in Syria between 2007 and 2010 forced 1.5 million farmers and herders to abandon their lands and migrate to the cities to look for food and work. Many experts agree that this dramatic population shift destabilized Syria and primed it for civil war, according to a study published in the journal Proceedings of the National Academy of Sciences.
Population Shifts
In the United States, millions of climate migrants may flood cities and towns ill-prepared to handle the rising tide of humanity, according to Mathew E. Hauer, a University of Georgia population scientist. In a study published by the scientific journal Nature Climate Change, Hauer theorized that a 6-foot rise in sea levels would place 13 million people in more than 300 U.S. coastal communities at risk by the end of the century. Scientists now predict a 6-foot rise in sea levels by 2100 if emissions of greenhouse gases continue at high rates.
Hauer's findings paint a picture of dramatic potential upheaval in little more than 80 years:
● Every state in the U.S. could be affected both by interstate migrations.
● Florida alone could lose more than 2.5 million residents, mostly from Miami.
● Texas could gain an additional 1.5 million residents.
● Cities closest to the affected coastlines could see the largest wave of climate immigrants, including Orlando, Atlanta, Houston, Austin, Phoenix, and Las Vegas.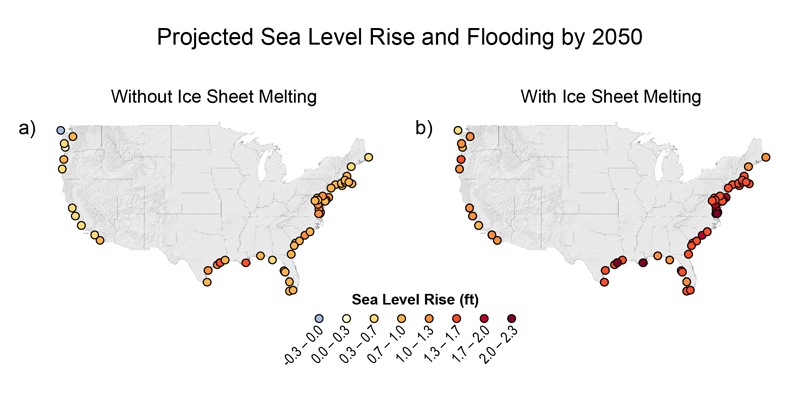 What To Do About Flooding and Sea-level Rise
To lessen the potential for widespread disruption, it will take concerted effort and cooperation by governments, businesses, non-governmental agencies and individuals. The first order of business should be prevention.
It may be too late to save the Isle de Charles in Louisiana. However, there is a lot that can be done by regional, state and local governments, along with businesses, non-governmental organizations, and individuals. The city of Miami is currently investing $100 million into a project designed to install water pumps, raise roads, redo sewer systems, and empower engineers to find successful solutions for flooding issues in the coastal city. Other suggestions for useful mitigation efforts include:
● Federal, state, and local government first-responder and disaster agencies should incorporate climate change scenarios into their emergency planning efforts.
● Land use, economic development, and planning agencies should factor climate change impacts into their long-range plans.
● Government and academic research should continue to focus on the potential impacts of climate change, along with how to minimize impacts.
● States should increase their funding to help citizens adapt to climate change effects, from constructing flood barriers to educating farmers on how to adjust to changing crop growing conditions.
● Individuals, families, and workplaces should make arrangements to prepare for storms and other emergencies and can explore options at ready.gov.
CleanChoice Energy works to address catastrophic climate change by providing 100% regional wind and solar power. What can you do to be part of the climate change solution? Multiply your impact by referring friends and family members who you think could benefit from clean air, drinkable water, and a clean energy future. For each successful enrollment you'll both receive a $25 VISA gift card. Refer today!