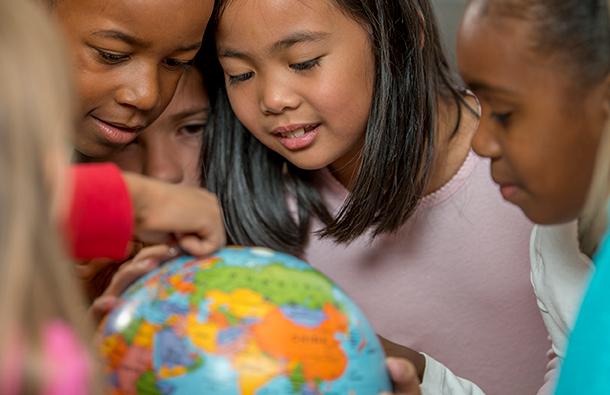 Last summer, the United States government announced its intentions to pull out of the Paris agreement, an international covenant that aims to limit global climate change to 2 degrees celsius above pre-industrial levels.
Little more than a year later, San Francisco will be the host city of the Global Climate Action Summit. On September 12th through 14th, leaders and people representing a range of states, regions, cities, organizations, companies, and citizens will converge on the San Francisco Bay area.
One goal of the Summit is to celebrate the progress that has been made since last year. Another goal is to come together to accelerate more climate action.
An enormous percentage of American citizens support decreasing carbon dioxide emissions to stall climate change. That includes signatories and supporters of the We Are Still In movement, including leaders from 3,500 cities, states, tribes, religious organizations, universities, and cultural institutions representing more than 157 million Americans. By the way, CleanChoice Energy is one of the companies committed to the "We Are Still In" pledge!
Summit Events and Activities
The Summit will include a bevy of events to acknowledge efforts that motivated citizens, organizations, and governing bodies that have already made to reduce their emissions. By displaying and celebrating victories, groups will have the chance to learn from each other.
The showcase of successes also makes it abundantly clear: the negative effects of climate change can be resisted. With innovation, optimism, determination, and—most of all—unified partnerships, decarbonization is achievable. Not only that, but decreasing our carbon footprint also energizes the job market and economy. Events will focus on five topics: Healthy energy systems, inclusive economic growth, land and ocean stewardship, sustainable communities, and transformative climate investments.
For those who won't be at the Global Climate Action Summit in person, coverage will be available on the Summit's website, as well as via live-streaming on YouTube, Facebook, and Twitter. Some events will be hosted online and open to everyone, while other locations—including Washington, DC, Baltimore, and New York City, will be hosting their own affiliate events. Follow the latest updates from the Summit on your favorite social media channel with the hashtags #GCAS and #StepUp2018.
Lasting Impact and Future Inspiration
Climate leaders hope that the camaraderie and optimism during the Summit will spur even further progress on decreasing carbon dioxide emissions and increasing worldwide access to and reliance on clean, green, renewable forms of energy.
At the Summit, people from disparate professions, organizations, and levels of governance will meet to seed ideas and build ever-stronger and more innovative partnerships and initiatives.
The climate progress we have made, as individuals and investors, as citizens and communities, and as nations and networks, is already encouraging. The momentum that the Summit will inspire will bend the curve toward even more magnificent achievements.
CleanChoice is part of this climate progress movement, and by joining us, you become an integral part to switching the country and the planet over to clean, renewable sources of energy.
CleanChoice Energy's vision is a world free of catastrophic climate change. Our mission is to make clean energy accessible to everyone. We accomplish this by offering 100% wind and solar power to our customers. Learn how you can choose clean energy for your home or business today!