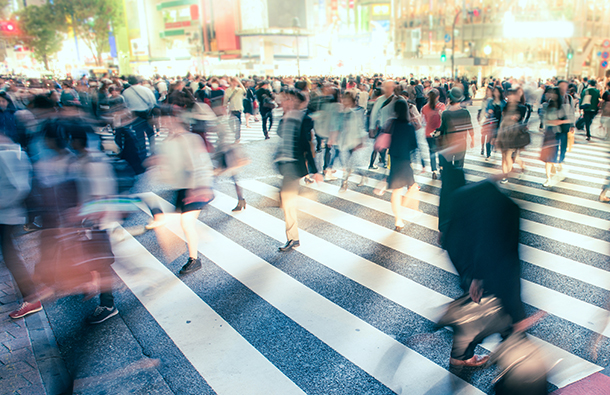 Climate change—global warming—affects everyone on the planet. The globe encompasses everyone's livelihood, health, home, families, and future.
But climate change doesn't affect everyone equally. In fact, researchers are finding that the negative effects of climate change will affect some more dramatically. Why is this? Typically, it's because minorities, low-income, and other disadvantaged populations are more likely to live in areas that are less prepared to deal with the effects of rising temperatures—like inner cities and areas where air quality is already poor.
Many Experience Climate Change Impacts First Hand
Across the world, climate change disproportionately affects underserved populations and minorities. Rising seas, increasingly dramatic storms, more frequent droughts, and increasing temperatures affect those that live closer to subsistence level and have fewer resources to deal with setbacks and tragedies. This puts vulnerable populations like minorities, low-income, and others on the front lines of climate change effects.
While Americans in general don't always agree on the issue of climate change, American minorities as a whole tend to have more consensus on the topic. And, politics that tend to divide Americans when it comes to climate change are dramatically decreased among minorities. A Pew Research Center study found that in the United States, Hispanics and African Americans were more likely to agree that the earth is warming, and that human activity is causing climate change. While these two groups are less likely to name themselves "environmentalists," they are more likely than other populations to be affected by climate change—and also more likely to want to do something about it.
Minority Voices Support Climate Research and Solutions
The best solutions for climate change come when everyone is working together when people from all viewpoints come together to create solutions. Efforts using this approach are underway by organizations to boost more diverse participation and education in renewable resources and clean energy technology. And, "environmental justice" is becoming a topic that more state and local governments are paying close attention to. For example, some cities' action plans now include considering how climate change affects their low-income and minority citizens.
Taking the matter into their own hands, representatives from minority groups who want to make a difference in their own communities are making enormous contributions to improving the planet's climate future, and with proper support, will continue to make more. Hispanic leaders are making huge strides in research and leading key policies to improve climate change readiness. And, in the business world, there are many examples of renewable energy businesses that bring clean energy awareness and services to low-income neighborhoods, while also providing employment and training opportunities in clean energy.
Around the world, climate researchers and activists are calling for the most at-risk communities—also typically the poorest and most underserved—to begin preparing for climate change mitigation. Improving areas' climate change resilience—their ability to withstand climate change's ravages—is key to ensuring these communities' future. The best way to do that is to improve communities' infrastructure, and provide access to clean energy.
Both these strategies improve quality of life, but they also have the long-term advantage of helping the world outside their communities, too. Because our living ecosystems are interconnected, reducing climate change impacts in one area often benefits other areas, too.
Collectively, we can all help each other create a healthier, more sustainable community for all by doing things like supporting clean energy.
You can make a difference now towards a cleaner future by choosing 100% clean, renewable energy for your home or business. Here at CleanChoice Energy, we supply customers with renewable energy from wind and solar. Learn how you can easily switch to 100% pollution-free clean energy today.