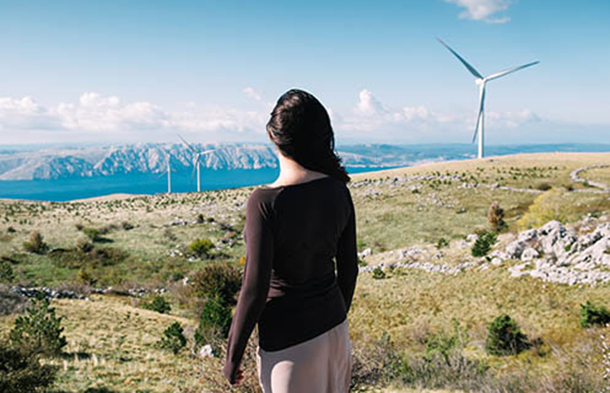 Climate change has been called the greatest global health threat of this century.

Power plants that burn fossil fuels like coal, oil and natural gas are a major source of air pollution and greenhouse gases, according to the U.S. Environmental Protection Administration (EPA). These pollutants not only wreak havoc on the environment, but make things hard on our hearts and lungs as well.
The American Lung Association warns that emissions from power plants can cause cancer, asthma and other health problems. And a 2013 study by researchers at the Massachusetts Institute of Technology found that air pollution contributes to about 200,000 premature deaths per year in the United States, with electricity generation alone accounting for 52,000 of those deaths.
But generating clean energy from wind and solar power produces zero carbon emissions. As a result, converting to wind or solar power would result in fewer cases of chronic bronchitis, respiratory and cardiovascular problems, and lost workdays related to health issues, according to a study conducted by the National Renewable Energy Laboratory.
Investing in our Health
Cutting air pollution enough to avoid a 2-degree Celsius increase in global warming could prevent up to 175,000 pollution-related premature deaths nationwide by 2030 and create health benefits of about $250 billion annually.
The federal government's Clean Power Plan, currently pending judicial review, aims to cut carbon pollution from power plants by about 30 percent from 2005 levels through renewables, energy-efficiency, and other measures. The plan will avoid between 2,700 and 6,600 premature deaths and about 150,000 asthma attacks in children each year. The EPA estimates that these cuts will lead to annual climate and health benefits worth up to $93 billion annually by 2030.
In fact, for every dollar invested through the Clean Power Plan, the EPA estimates that American families will see up to $7 in health benefits.
Small Action, Big Impact
When faced with big problems like global climate change, we often feel powerless to take action. But it turns out that one easy choice such as switching to clean energy sources can make a big impact on the health of your family, your community and the planet.
If you've already made the switch to clean energy, congratulations! If you're curious to learn more about powering your home with clean, renewable energy, click here.