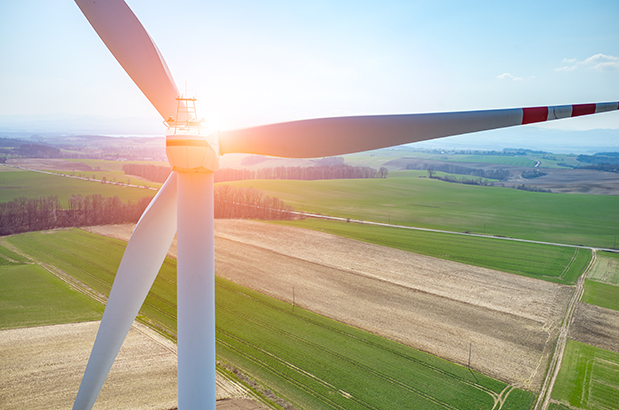 In a recent blog, we posted an update of the progress being made on the Paris Agreement. We were happy to report that around the world, governments are taking steps to decrease their dependence on fossil fuels and reducing their carbon footprint. This good news is not only motivated by the desires of Presidents and Prime Ministers of those countries, but also by their citizens who want clean energy. Renewable energy results in clean air that contributes enormous benefits for our human health, social well-being, and communities.
Not surprisingly, clean energy is also good for the economy.
Jobs are essential to the vitality of every economy and the renewables industry is a growing employer. Opportunities have arisen in states across the U.S., one example being in Minnesota. From 2015 to 2016, the state saw a 16% increase in renewable energy jobs. Clean Energy Economy Minnesota reported that the state added 2,800 jobs in clean energy. Students training in the field of wind and solar operations in Minnesota often find employment as soon or even before they complete their training. Just 10 years ago Minnesota set a goal of getting 25 percent of its electricity from renewable sources by 2025, and they're close to achieving that goal. Minnesota's accomplishment is exciting for the American job market and because of some concern there about renewables negatively impacting their coal mining jobs.
These numbers reflect the large part renewables play in the American job market. Clean energy is becoming the engine driving the U.S. economy, surpassing energy jobs in the fossil fuel industry. Solar and wind production generates zero greenhouse gas emissions and has been proven to be more cost saving than traditional energy resources. And, the decline in the demand of fossil fuels like coal, coupled with the high cost associated with coal consumption, has driven down its demand and ultimately the need for employees. With the demise of coal industry jobs, more opportunities are available for the needs of the growing renewables job market. For example, in many cases across the U.S., former coal workers can apply their skills to renewables jobs, and are being trained to do so.
The 2017 U.S. Energy and Employment Report estimates that 374,000 workers are employed in whole or in part by solar farms; while wind farms employ an additional 102,000 workers. In 2016, the solar workforce increased by 25% and wind by 32%—and there's no sign of the demand going down. From the development of solar panels and wind turbines, to operating their electrical generation, these energy resources require an ever-growing workforce with varying capabilities.
The U.S. demand for clean energy is growing too, and quickly. The increasing numbers in the solar and wind sectors and the enthusiasm by the American public in accelerating the development and use of clean energy is evidence to that. There is also ample evidence that in addition to creating more jobs, the U.S. will save billions of dollars spent on fossil fuel costs, which are projected to be $65 billion by the 2020's.
A cleaner environment and a cleaner economy is a win-win for us all. Contributing benefits to health, financial, and societal well-being, it's clear that clean energy is an important pillar of America's economic vitality.
You can support local clean energy jobs and the American economy by making the switch to solar and wind power. CleanChoice Energy supplies customers with 100% renewable energy. Learn more about how to make the switch today.