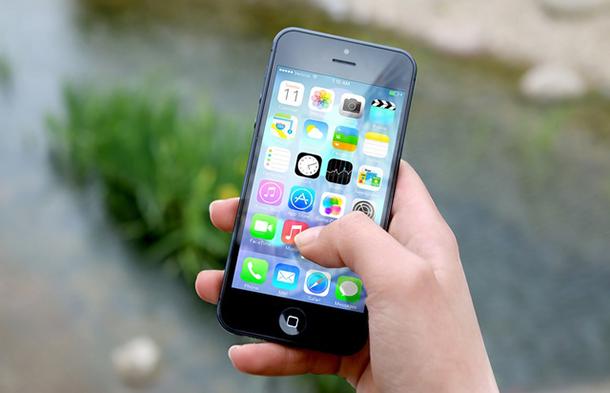 Countless apps exist to help you save energy and make sustainable choices right from your phone. We've selected some of our favorite free apps for you below:

Spend your downtime reducing your carbon footprint with this fun and interactive app designed to help you go green in a fun and social way. The premise is simple: Participate in sustainability challenges such as turning off the lights when you leave a room and drying your laundry on a clothesline to earn pins, badges and points.
You can compete with your friends in challenges to see who can "go greener," as well as join local challenges and compete with people in your area. As an added bonus, Joulebug allows you to connect the app to your utilities as well, allowing you to see how much energy you're saving by using the app.
Available for iPhone and Android. Cost: Free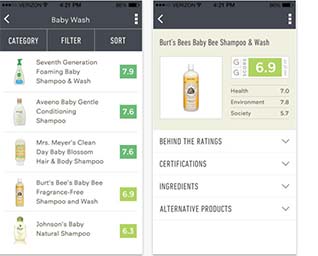 One of the easiest ways to reduce your impact on the environment it to choose environmentally-friendly products. However, determining which products are environmentally-friendly can be difficult, especially when you are on the go. The GoodGuide app makes it easy by putting the information you need at your fingertips. Simply use the app to scan a product's barcode, and GoodGuide will show you the environmental attributes of that product. If what you see deters you from purchasing the product, the app will even suggest alternatives.
Available for iPhone. Cost: Free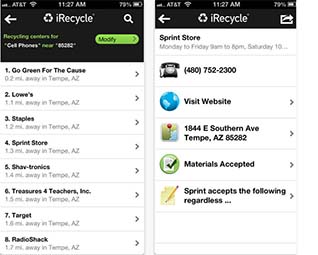 Recycling is an easy and effective way to reduce your carbon footprint, and with iRecycle from Earth911, it's now even easier. This app helps you find nearby recycling locations quickly and effectively for just about everything that can be recycled. This is especially handy for products such as batteries, which require special care when recycling.
Available for iPhone and Android. Cost: Free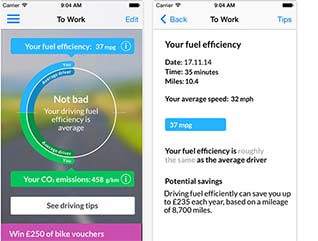 Did you know that how you drive can impact your carbon footprint? The FuelGood app, developed by Scotland-based Energy Saving Trust, can best be described as a GPS for your fuel efficiency. After entering your vehicle information, it monitors your driving habits and patterns and makes efficiency recommendations to help you save money and reduce your fuel consumption. It also provides helpful tips and hints to help you improve your driving habits.
Available for iPhone. Cost: Free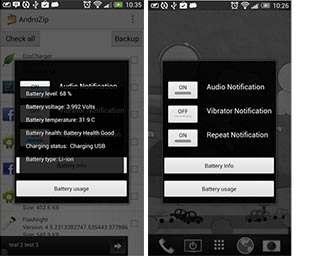 A significant amount of energy can be lost when devices such as electronics are left plugged in, but turned off. When you leave your phone plugged in after the battery has fully charged, not only do you run the risk of diminishing the battery's ability to hold a charge for longer periods of time, you waste precious energy. The EcoCharger app from ASR Technologies provides audio or feedback notification when the battery is charged, allowing you to keep energy waste to a minimum.
Available for Android. Cost: Free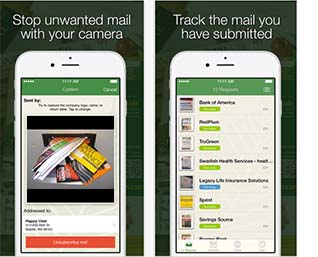 You probably receive a lot of unwanted mail that you never open. What if you could reduce your paper waste by preventing that letter from ever being sent? PaperKarma does just that. Simply snap a picture of the unwanted mail you have received and PaperKarma will have the sender remove you from future mailing lists.
Available for iPhone and Android. Cost: Free, option for unlimited service at $1.99 per month.
These apps are merely the tip of the iceberg when it comes to saving energy. Make sure to share your favorites with friends and family to help everyone make an impact.