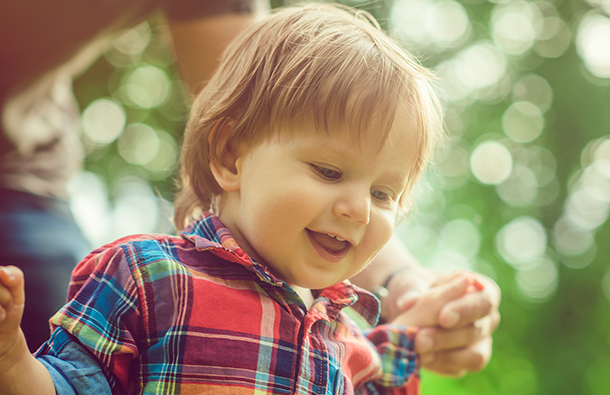 Thinking about the future that your children will be part of? Teaching kids about current issues like climate change and helping them embrace good "green" habits can be fun, helpful, and foster learning. Plus, there are lots of things we can all do in our daily lives to make a difference.
Wonderfully, kids are naturally interested in the world around them. Giving them hands-on experiences with nature is a powerful way to grow kids' compassion and care for the world around them.
Here are five easy ways to connect your kids to nature and start a dialogue about the world we all live in with a changing climate.
Celebrate the Wild: Be sure your kids have a chance to bond with the natural world. Get a field guide to plants, flowers, or birds and check out things you see just walking through your neighborhood every day. Many parks host nature walks for kids that helps begin to uncover the wonder of nature.
Get Outside for Playtime: Be sure your kids have time to freely play and explore outside. Spending time in nature builds their bodies, their balances, and bolsters their connection to their natural environment.
Help Your Children Learn About the Changing Climate: Learning about it together can be a rewarding experience to do as a family. And, you may even learn something about it from your kids. Resources like those from the Yale Center for Climate Communications help put things in easy to understand language and keep solution-minded.
Talk About Resources You Use at Home (Like Electricity): Walk through your household and ask the kids to point out things that use electricity. What appliances or tools don't work when the electricity is out? What are some ways to save energy? Kids love being an expert, so letting them figure things out is a good way to build their confidence and knowledge.
Have Fun Building a Wind Turbine or Solar Panel: For older or more technically minded kids, why not help them research and build their own wind turbine or solar panel? Letting them get hands-on really drives home the principles involved in renewable energy. After all, renewable energy like clean wind and solar are key to tackling climate change. Why? Because they both use little to no water and contribute zero emissions when generating electricity. Naturally!
CleanChoice Energy is a renewable energy company that supplies customers with 100% pollution-free clean energy sourced from wind and solar farms located in the regions where they live.
Learn how you can switch your home or business to clean energy today!